The Canadian Jewish News (CJN) is a not-for-profit media organization that serves the Jewish community by providing a platform for diverse points of view, on subjects of interest and relevance. The award-winning CJN is Canada's largest, weekly Jewish newspaper with an audited circulation of nearly 32,000 and read by more than 100,000 people each week.
Anchored by news-gathering offices in Toronto and Montreal, with correspondents across Canada and in Israel, and combined with the news and feature stories from the wire services to which it subscribes, The CJN provides its readers with news of the Jewish community in Canada, Israel and throughout the world.
It also offers a wide array of features, commentary and opinions, as well as weekly stories and features on arts, travel, business, campus life, sports and health.
***
CJNews.com, updated daily, includes news and feature stories and opinion pieces from the Toronto and Montreal editions written by staff, columnists and freelance reporters. As well, it includes articles of interest from various Jewish news sources from around North America and news feeds from JTA, the global news service of the Jewish People.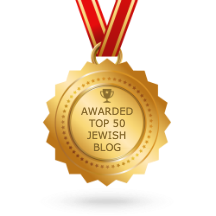 Named among the top 50 Jewish blogs and websites by Feedspot for 2017
---
Publisher and Proprietor:
The Canadian Jewish News, a corporation without share capital.
Chief Operating Officer
Danielle Glanz
Editor
Yoni Goldstein
Managing Editor
Joe Serge
Operations Manager
Ella Burakowski
Promotions and Circulation Manager
David Collin
News Editor
Lila Sarick
Online Editor
Leora Heilbronn
Toronto Editorial Staff
Paul Lungen
Ben Freeman Collins
Ron Csillag
Joshua Green
Michael Fraiman
Alex Rose
Montreal Editorial Staff
Janice Arnold
Elias Levy
Elaine Cohen
(The Canadian Jewish News accommodates the needs of people with disabilities in its hiring process.)