Film, stage and television actor Eric Peterson will grace the stage in Harold Green Jewish Theatre Company's (HGJTC) presentation of Donald Margulies' The Model Apartment, running May 7 to 29 at Greenwin Theatre in the Toronto Centre for the Arts.
First produced in the '90s in New York, The Model Apartment is a black comedy about two elderly Holocaust survivors, Max and Lola, and their daughter. The action takes place one evening in the early '80s. The couple has purchased a condo sight unseen, and arrive in Florida only to learn there are problems.
READ: VETERAN ACTOR TAKES ON TWO ROLES IN DOUBLE BILL
The Toronto-based Peterson, who originally hails from Indian Head, Sask., plays Max. He will be joined by Dora Award-winning actor Clare Coulter playing his wife, Lola, Lisa Norton as their daughter, Debbie, and Tony Ofori as Debbie's friend. Tanja Jacobs directs.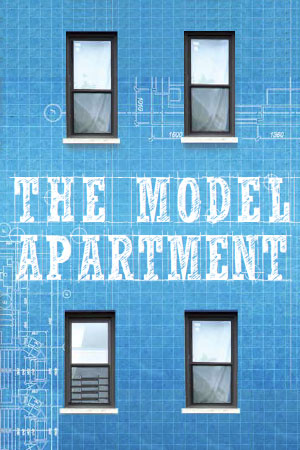 "The basic story of The Model Apartment is about Max and Lola… Lola is a survivor of Belsen, and Max survived by hiding in the woods," Peterson says. "They meet after the war, come to New York and have a daughter, Debbie. As the play opens, Max and Lola have come to Florida to their condo. Max is looking forward to a peaceful retirement.
"The condo isn't ready, so the management has told them to stay in the display bachelor condo… therefore the title, The Model Apartment. They are very tired, and somewhat depressed and frustrated because their own place isn't ready. They are joined by Debbie, who is in her late 30s – she is obese and mentally challenged in various ways… let's say she's a handful. Later that night, they are joined by a young, black street kid."
Peterson says the play has given him food for much thought. "I am from the goyim. It has been fascinating for me to delve into this story about the Holocaust and the Jewish experience of it.  Although I am not Jewish, I have a lot of Jewish friends. The Holocaust is an historic element of Jewish experience.
"The play has a very specific story with specific characters with specific problems. One can indeed extrapolate from that experience – about being parents and what we give to our children, how we aid them and how we screw them up. For a non-Jewish person, there's a lot to get out of the play because universality is only accessible if it is based on specifics… That's my theory. This story is about a specific culture and history – this event called The Holocaust.
"Even if you are a non-religious Jew, this is a history you identify with and know. One of the themes in the play is that trauma becomes a legacy and is passed down. The Holocaust has had direct implications for the children and the children's children of survivors," says the father of two daughters.
READ: PLAY LOOKS AT EFFECTS OF 9/11 ON JEWISH/MUSLIM COUPLES
He says the challenge for him is to try to understand this and be part of it convincingly and not offend anybody with his portrayal. This is Peterson's first time working with HGJTC, and he says he is glad to be part of it and to perform alongside such a wonderful cast. So far, he says, learning about the Jewish culture and history has been a really rich ride for him.
The 69-year-old actor's career spans more than four decades and includes portrayals of a World War I flying ace in Billy Bishop Goes to War, Jewish lawyer Leon Rabinovich in Street Legal and the grumpy Oscar Leroy in Corner Gas, to name a few. He has received many accolades and awards, including being named a member of the Order of Canada, receiving five Gemini Awards, a Dora Mavor Moore Award, an ACTRA Toronto Award for Excellence and an honorary doctorate from the University of Saskatchewan.
---
For tickets, call 1-855-985-2787 or click here.