Canada: Marking International Holocaust Remembrance Day, Canadian Prime Minister Justin Trudeau said today, "The Holocaust is a stark reminder of the dangers and risks of allowing hate, prejudice, and discrimination to spread unchallenged."
Media mogul Paul Bronfman officially pulled funding from York University over a mural he alleges is anti-Semitic. "This is something concrete I could point to and say, 'Take that thing down or you'll lose our support,'" Bronfman told The CJN. Comments made by Canadian foreign affairs minister Stéphane Dion have sparked both support and concern from Canadian Jewish leaders, depending on their side on the political spectrum.
Israel: Recently released selfie videos show inebriated Tel Aviv gunman Nashat Milhem, who murdered three people on New Years Day, doing drugs, drinking, and preaching anti-Semitism and hatred towards Barack Obama. Israel has released a decades-old letter from Nazi war criminal Adolf Eichmann, where he begs not to receive the death penalty. The letter is dated May 29, 1962, two days before he was executed. A Palestinian teen pulled a knife on Israeli soldiers today, but was apprehended before he could cause damage.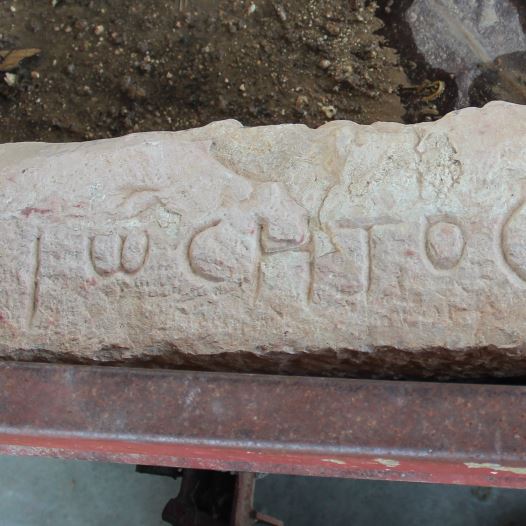 Scottish rock star Donovan has cancelled his Israel performance, for a second time. Smells like BDS. For anyone doubting a Jewish presence in the land of Israel, 1,700-year-old funerary inscriptions referring to rabbis were unearthed near the Western Galilee this week, reflecting "the everyday life of Jews" at the time. After Ban Ki-moon justified Palestinian terrorism yesterday, Netanyahu said the UN chief was "encouraging terror." Likud MK Sharren Haskel has proposed legislation that would decriminalize marijuana for citizens over 21, but to an extent.
World: 200 Brazilian leftists have joined the Israel boycott, two Jewish schools in Florida have been evacuated following a bomb threat, and a new campaign called "Give a hand to Holocaust Survivors" has been launched, creating a "virtual wall of hands" that allows people to leave virtual hand imprints in honour of survivors. After publishing an article that seems biased and one-sided, the New York Times has printed a clarification about a piece by alleged anti-Israel reporter Diaa Hadid. The FBI has revealed that a Milwaukee man arrested for plans to carry out an attack on a Masonic temple also wanted to kill Israelis.
Business: Have a tough time creating meal plans for yourself? Try out this Israeli app, MakeMyPlate. Trending Israeli transit app, Moovit, is now setting its sights on revolutionizing bike sharing. Israelis have also recently launched an app called EZ CPR, which gives step-by-step instructions on how to perform CPR. A bio-digester from Israel's HomeBiogas is converting organic waste into clean renewable energy at the Buvundya Orphanage in Uganda. Learn more here.
Sports: Israelis are, naturally, mad at LeBron James after head coach David Blatt was fired last weekend. Cleveland media attempted to report the story, and failed spectacularly – because they used Google Translate. The World Medieval Fighting Championship took place in Tel Aviv this weekend (didn't know that was a thing), featuring fighters decked out in 14th century armour from ten different countries.
Culture: Jewish comedienne Chelsea Handler has pulled a Donald, calling for security checks for Muslims at airports. Canadian Jewish rapper Drake teams up with Rihanna (again) on a new song called Work, produced by Canadian wunderkid Boi-1da.
---
Ideas for news items to include in the spiel? Please send them to [email protected].