Following the terror attacks in Paris that killed at least 129 people, Palestinian Authority President Mahmoud Abbas' political party Fatah published cartoons on its official Facebook page Monday that implies Israel was behind the attacks.
As reported by Palestinian Media Watch, the two photos suggest that Israel conspired with members of the Islamic State to carry out the attacks.
In one photo, Israeli Prime Minister Benjamin Netanyahu is assisting an ISIS terrorist in shooting his rifle (see above).
In the background, the iconic Eiffel Tower is in clear view.
In another photo, a matchbox is labelled "terrorism" and contains two matches: one which depicts the face of an ISIS terrorist, and the other of an Orthodox Jew.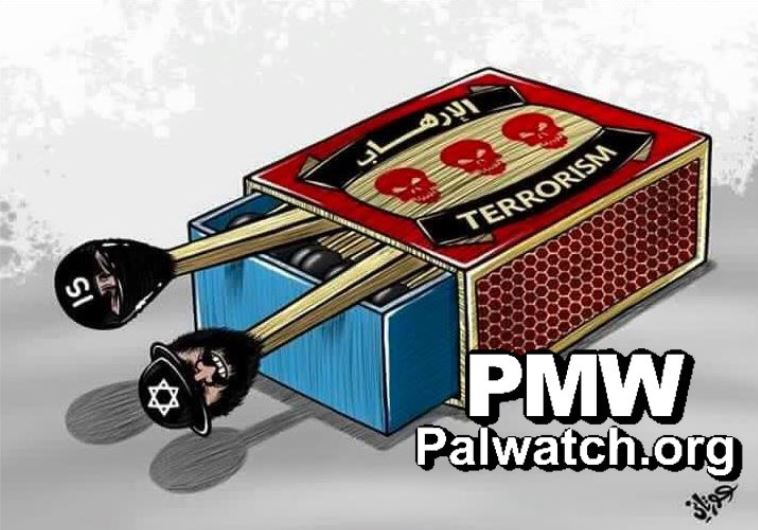 On Sunday, the official Palestinian Authority daily, the Al-Hayat Al-Jadida, published an opinion piece that suggest Israel's intelligence agency, Mossad, was behind the attacks, citing the EU's decision to label products originating in the West Bank as its motive.
"The wise and correct thing is to look for who benefits. In short: they need to search the last place reached by the octopus arms of the Mossad…It is clear that its 'Mossad' will burn Beirut and Paris in order to achieve Netanyahu's goals. He, who challenged the master of the White House, hides in his soul enough evil to burn the world," reads the op-ed.